Located in Stanford, Montana, the Judith Basin County Free Library was completed in 2020. The project included a new 5,500 sqft addition to the existing library and full renovation to the existing space. Our team incorporated added book space, a technology center, a reception desk area, and a multipurpose center. The remodeled space included a kitchen, bathrooms, and storage.  Wood frame construction with brick veneer and metal roofing completes this space.
Construction was completed in two phases, allowing occupancy within the new building addition prior to remodeling the existing space.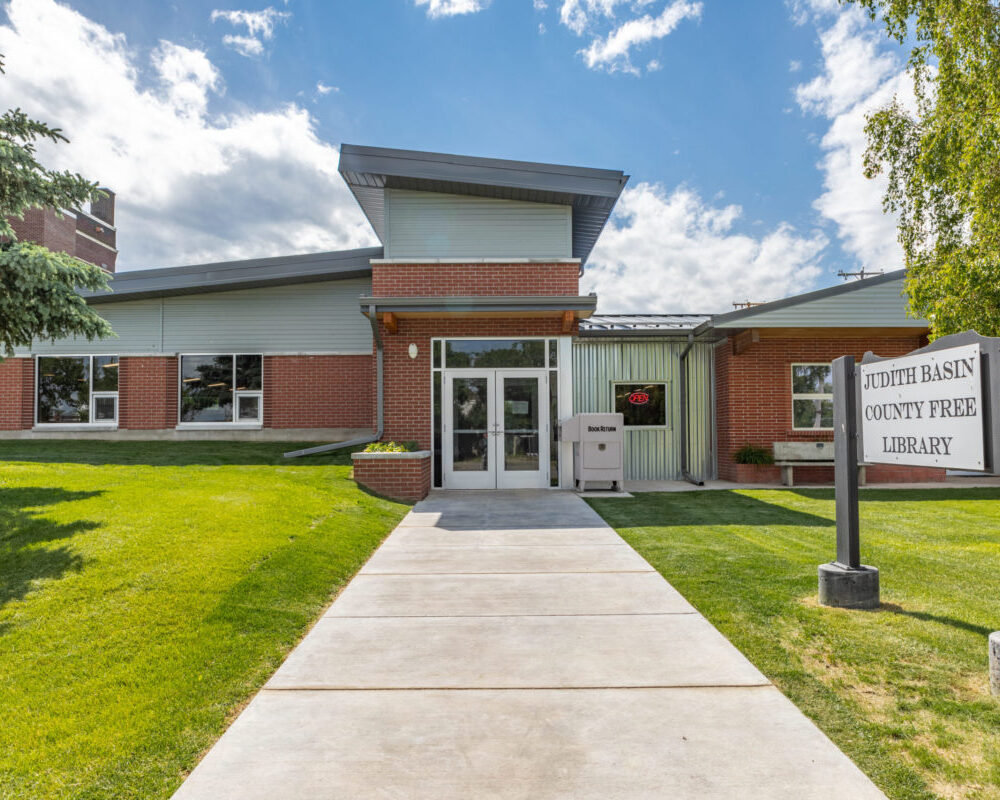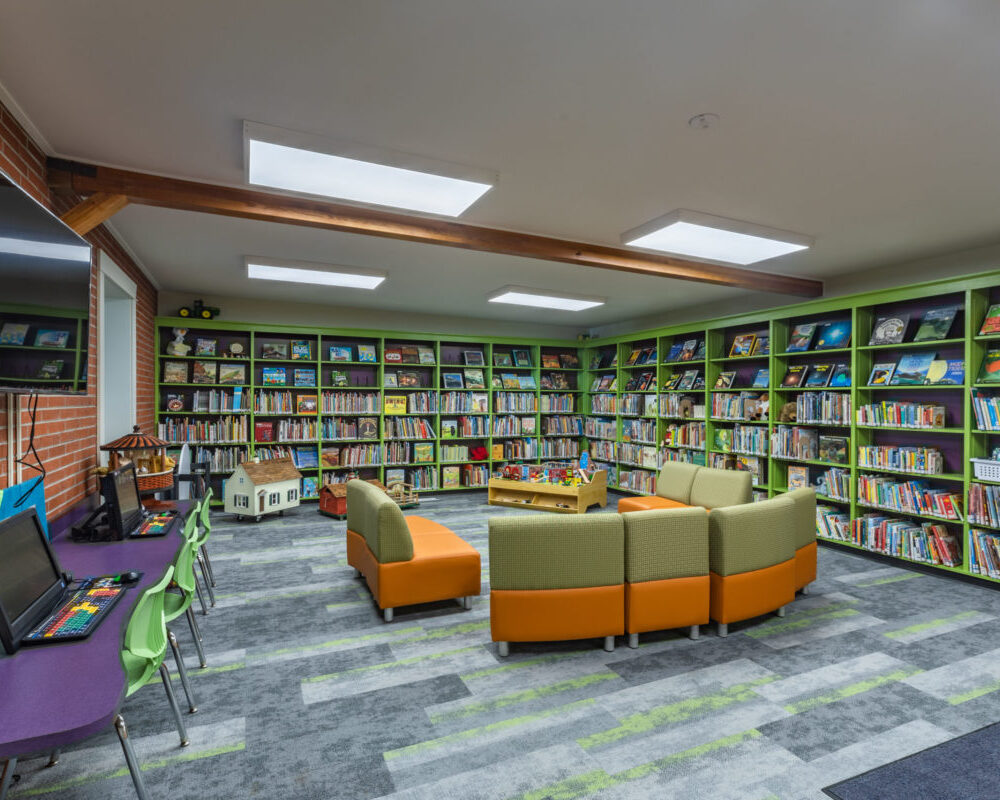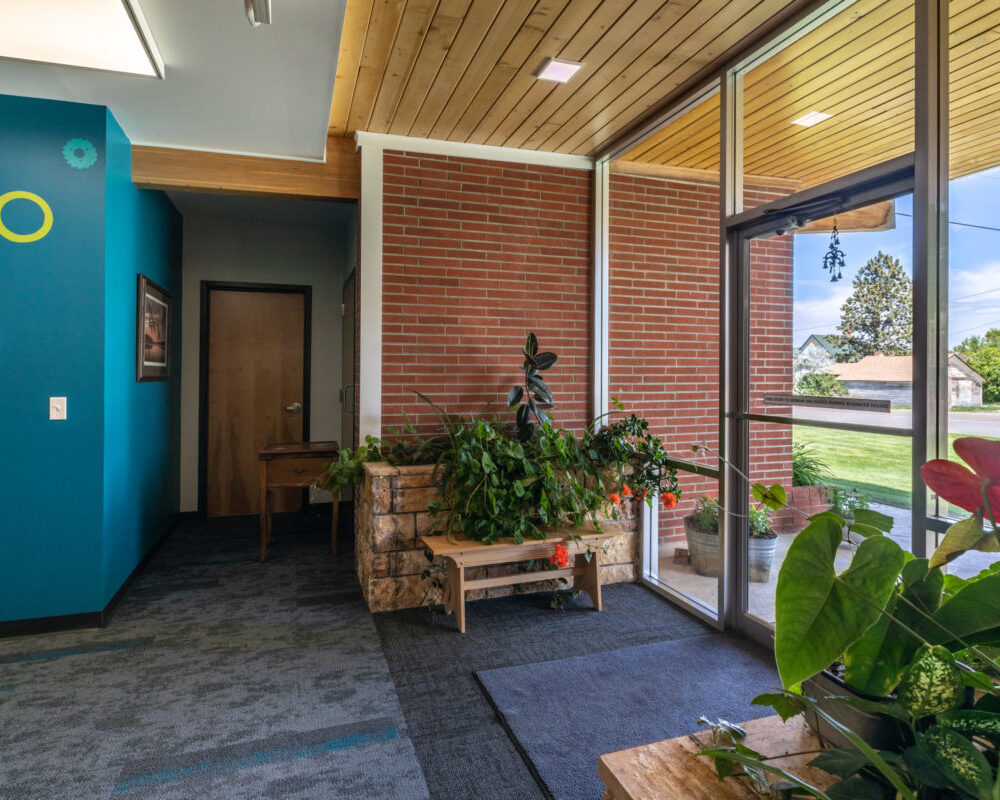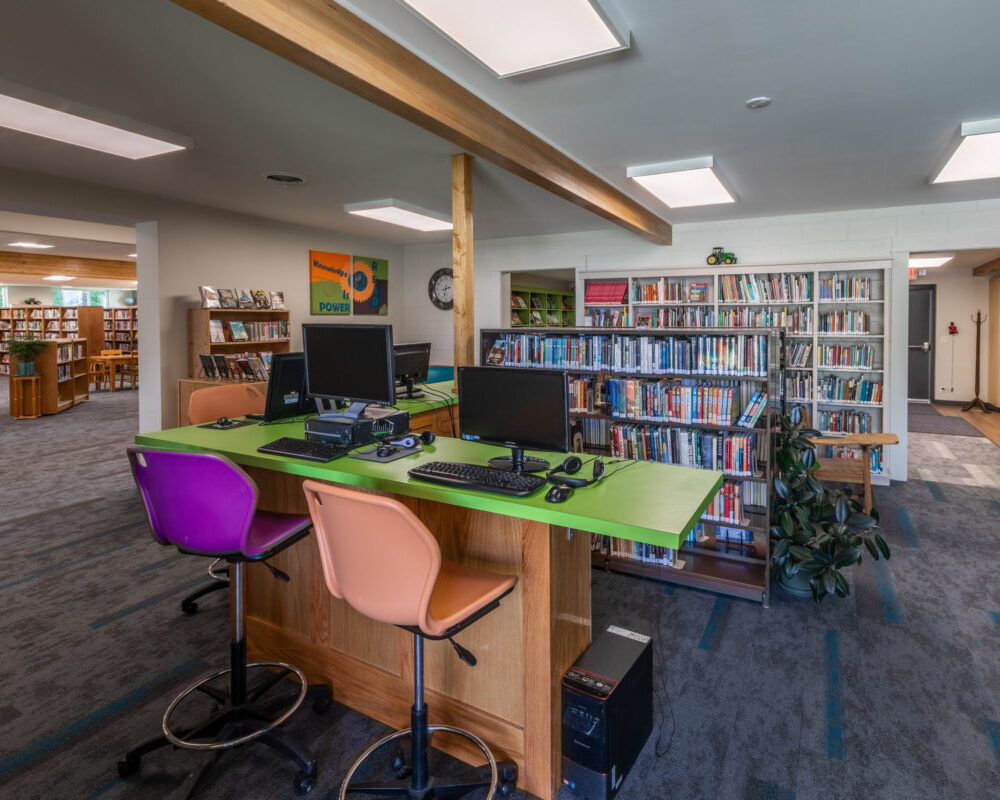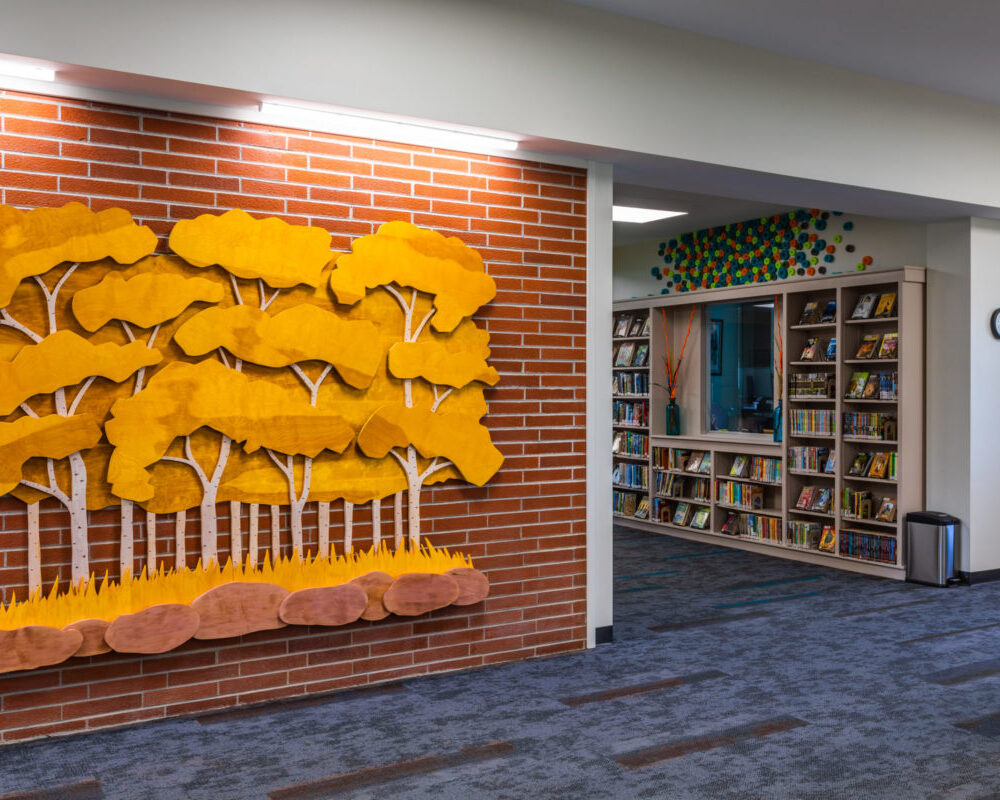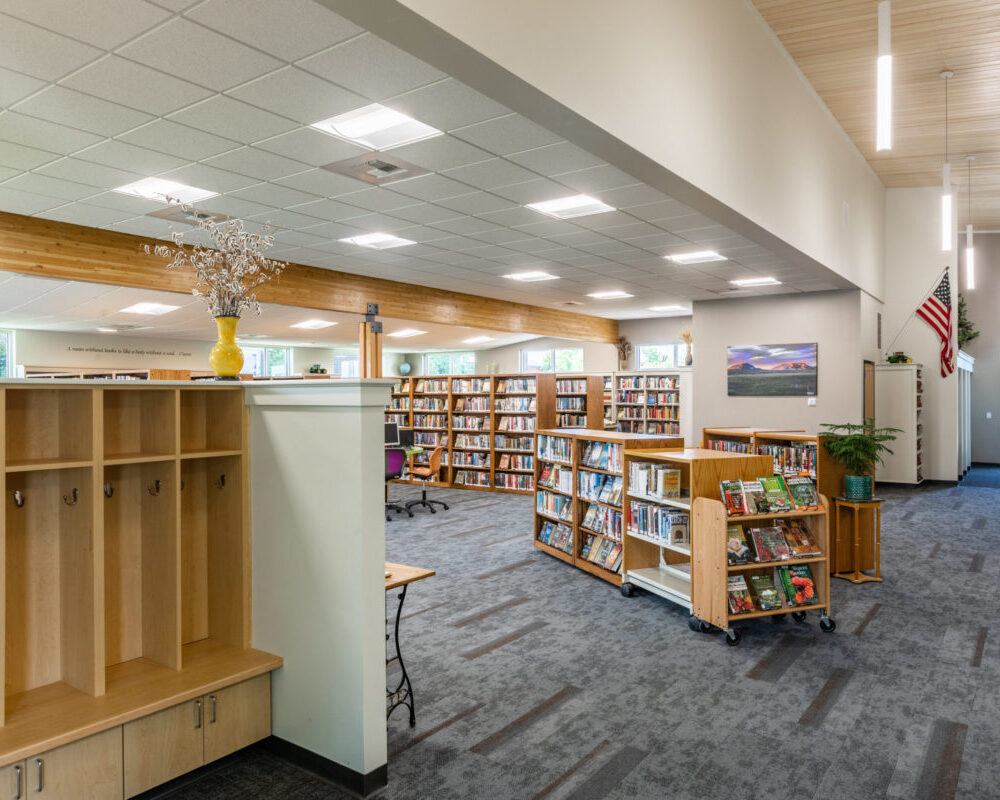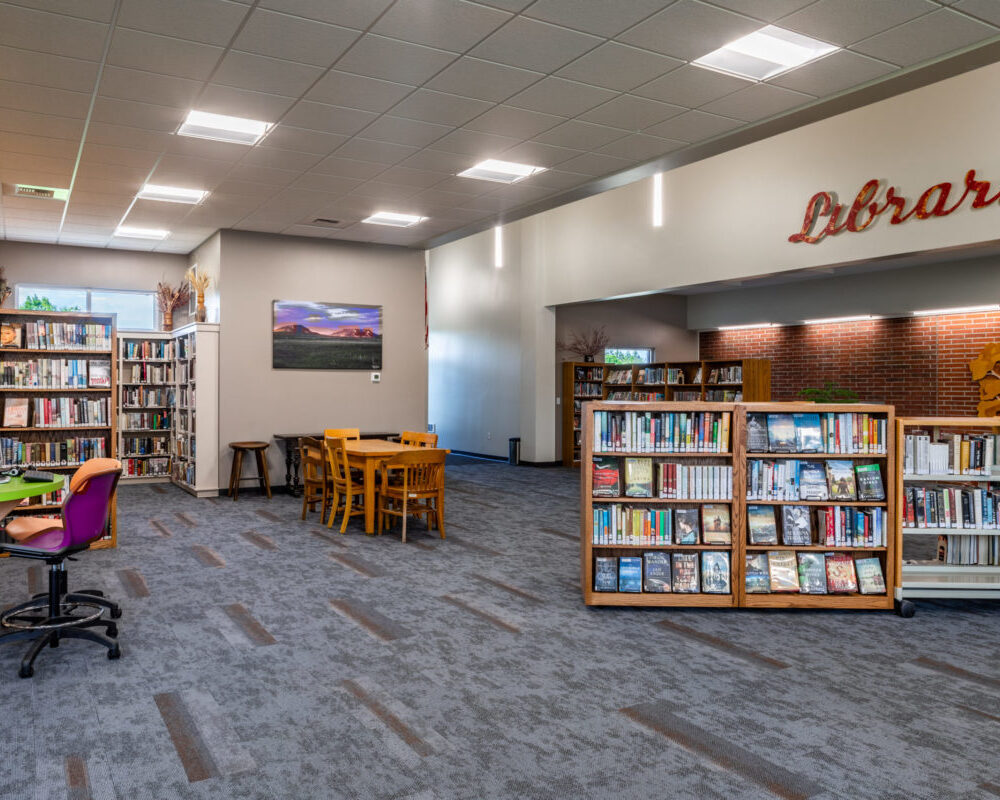 Interested in hiring us for your construction project? Contact us to talk to our experts!
Contact Us